Best Farmer's Markets in Kansas City
Posted by Liron Applebaum on Tuesday, April 18, 2023 at 3:20:46 PM
By Liron Applebaum / April 18, 2023
Comment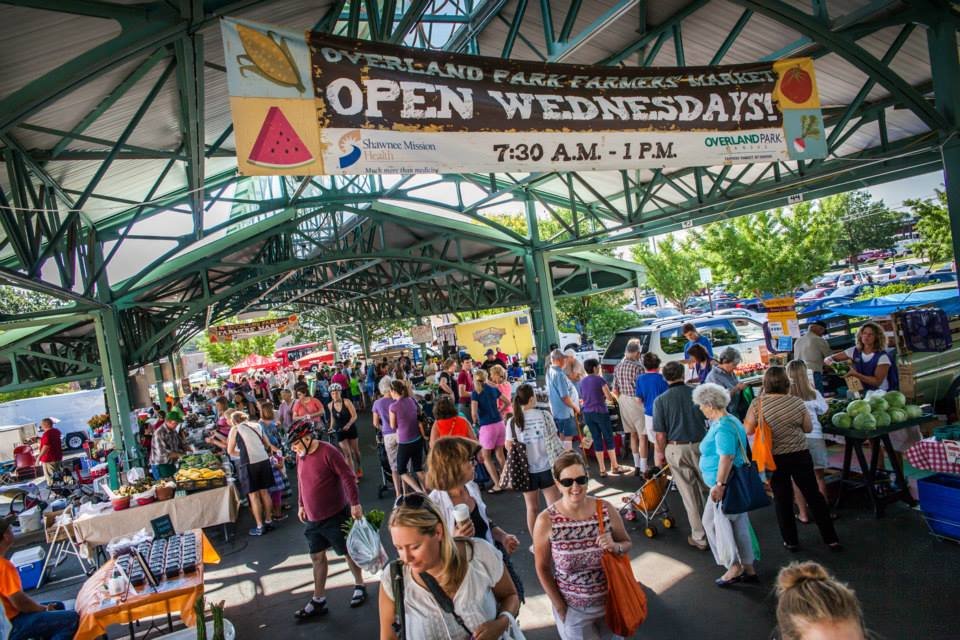 Kansas City is overflowing with amazing farmer's markets, showcasing everything from fresh produce and fragrant flower bouquets to baked delights and apothecary goods. Spring weekends are perfect for perusing but make sure to come early! From corner to corner, check out our favorite markets to explore in Kansas City:
LENEXA FARMER'S MARKET
The Lenexa Farmers Market is open from 8am to Noon on Saturdays until October 28th and from 9am to 1pm on Tuesdays until August 29th. It's conveniently located at the Lenexa Civic Campus just off I-435. Featuring fresh vegetables, fruit, meat, eggs, baked goods, and flowers, all products are required to be sourced within 250 miles of Lenexa, meaning the Lenexa Farmers Market is just about as local as it gets.
DOWNTOWN LEE'S SUMMIT FARMERS MARKET
The Downtown Lee's Summit Farmers Market is open every Wednesday and Saturday from 8 am - Noon and is located in the bustling Downtown Lee's Summit district. The market is highlighted by 50 vendors featuring a variety of fresh produce, plants, meat, baked goods, handmade goods, and much more. It's a great atmosphere with lots of restaurants around to make it a perfect Saturday!
CITY MARKET
With over 140 vendor stalls, Kansas City's signature market is open year-round from 8am-3pm on Saturdays and Sundays and is especially overflowing with bountiful produce and handmade goods during spring and summer. The perimeter of the market is filled with fantastic restaurants and shops to explore, too. Don't forget to take a ride on the Streetcar while you're there!
BROOKSIDE FARMERS MARKET
As charming as it gets, the Brookside market is extremely popular and is perfect not only for your produce haul but great for people-watching, too. Make it a complete morning with brunch at one of the nearby restaurants or coffee shops then stay for the live music and family activities! Open every Saturday from 8am to 1pm at HJ's Community Center.
PARKVILLE FARMERS MARKET
We adore the beautiful riverfront scenery at the Parkville Farmers Market and all of the great Missouri farmers that share their delicious homemade products. Don't forget to stroll down Main Street and take it the beauty of this little charming town. Open Saturdays from 7am to Noon and Wednesdays 12pm-4pm.
INDEPENDENCE FARMERS MARKET
The Independence Farmers' Market offers a wide selection of locally-grown meat and produce, homemade sweets and treats, and hand-made crafts, all of which have been grown or made within a 100-mile radius of Independence. As a growers-only market, you know you'll get the freshest fruits and vegetables around. Open Wednesdays and Saturdays during the summer from 8am to 1pm.
DOWNTOWN OVERLAND PARK FARMERS MARKET
We saved the best for last! Truly! With over 12,000 votes, this market was ranked as the #1 Farmers Market in the US by the American Farmland Trust. We love the food stations, fresh-cut flowers and chill vibe this market provides. Open Wednesdays and Saturdays from 7:30am to 1:00pm along Santa Fe Drive in Downtown Overland Park.
For a complete list of Farmers Markets across the metro, click HERE! Enjoy, and we hope to run into you!