5 Ways to Protect Your Home This Winter
Posted by Jeremy Applebaum on Thursday, December 9, 2021 at 1:19 PM
By Jeremy Applebaum / December 9, 2021
Comment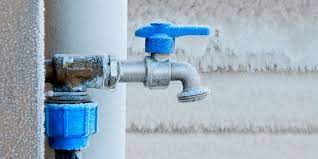 Winter in Kansas City can vary from frigid and snowy to mild and even warm! Regardless, it's very important to protect your home from potential damage and hazardous situations. Check out these 5 EASY tips for protecting not only your home, but your pets and family, too.
Disconnect hoses and cover spigots. You do not want to turn your water on in the spring only to find out there is frozen pipe inside. A flood is not fun!
Don't give those pests a chance! Walk around your home and look for any places pests could get in. We're talking foundation gaps, worn weather stripping at the base of your garage door, any holes in your siding, loose shingles... You would be surprised how a mouse could squeeze into a tiny space when it's cold outside!
Change your furnace filter. This is one of the easiest ways to ensure you don't cause damage to your furnace... and that it doesn't go out when it's below freezing and it's hard to find a service provider!
Give your fireplace a good lookover. If you use your fireplace a lot, consider having it professionally inspected for any cracks or thoroughly cleaned.
Carbon Dioxide Poisoning is very real and very dangerous. Make sure your CO2 detector(s) is working properly! If you do not have one, consider purchasing one and placing it near bedrooms, especially. CO2 is odorless and a possible danger when you're running your furnace 24/7.
If you need a service provider recommendation, we can help! Don't put these home maintenace items off and give us a call today!