4 Outdoor Lighting Tips
Posted by Jeremy Applebaum on Monday, May 16, 2022 at 9:06 PM
By Jeremy Applebaum / May 16, 2022
Comment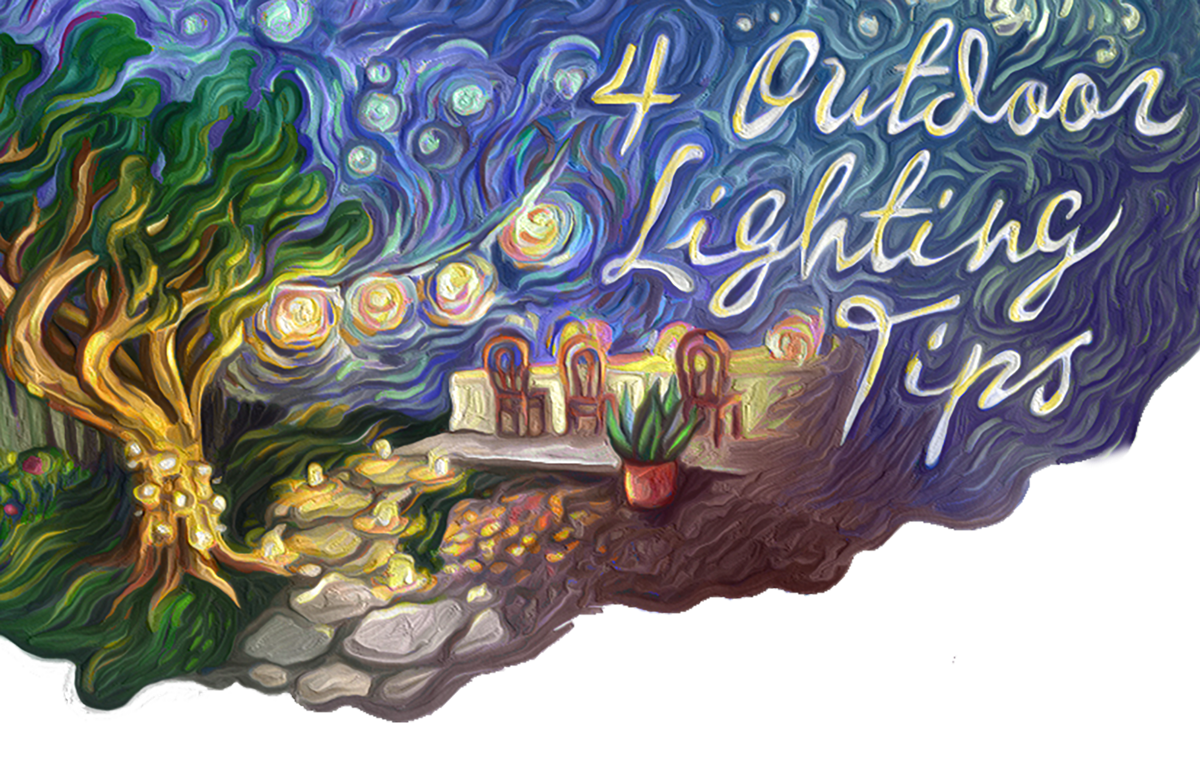 Who doesn't love spending a warm summer night on the patio or front porch? Especially after the last few months. The right lighting can set the mood for a perfect summer night. Here are a few things to consider when deciding on the best lighting for your home.
Consider the 3 types: Ambient, Task and Accent. When mapping out your lighting, think about various types of lights. Incorporate one style or the whole package to set the perfect scene. Ambient lights are lights such as hanging lights, post lights, or decorative wall lights. Task lights are lights that serve a purpose, such as lighting up a pathway or security lights. Accent lights are small touches around your patio and landscape. Solar spotlights and string lights are perfect accents.
Use LED's: LED lights are the way to go when picking your lights. They're far more efficient and require less maintenance.
Map your lights from the inside out: Before you set up your lights, look at your space from the inside. This perspective will help you understand where to add accent lights versus ambient lighting. You'll get a good feel for the size of the lights you might want.
Entertaining: Nobody wants to have their party lit up with blinding lights. So, if you're planning on doing a lot of entertaining, subtle lighting is a much better way to go to set the mood.
I hope these tips help you pick the right lighting for many long summer nights. If there's anything that I can do to help your family, please don't hesitate to call!