3 Reasons a HIGH Asking Price Won't Pay Off
Posted by Jeremy Applebaum on Tuesday, December 7, 2021 at 11:41 AM
By Jeremy Applebaum / December 7, 2021
Comment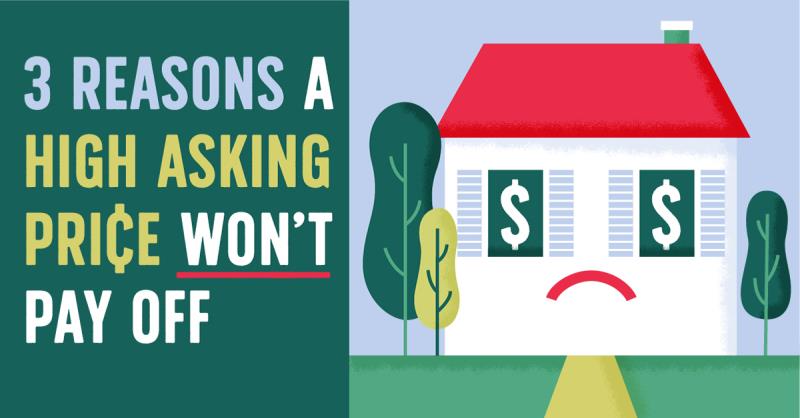 I'm sure that you've heard about how crazy the housing market has been this year. You've heard sale prices being at all-time highs and that homes are only on the market for days. It's all true! It's what we real estate pros call a "seller's market," where buyer demand is higher than the number of homes on the market. However, if you're thinking about selling your home, it doesn't mean that you can cash out by asking for a higher price.
It's still important to price it right. Here's why!
1. High Prices Put Off Buyers. Homebuyers are still looking for reasonable prices!
2. Your Home Will Sit On The Market Longer. The longer the days on market, the less control you have over price and terms.
3. Dropping The Price Hurts. If you price your home too high, you will probably end up having to lower the price. A price drop will have prospective buyers raising their eyebrows and asking questions. You want confident buyers.
Even though it's tempting to ask for a high price, it's not the best decision. The right price will make your home visible, and it will pay off in the end. If you're ready to sell, I'm here to help. Let's talk about the value of your home and setting the right price for it to sell!