10 Spring Cleaning Tips
Posted by Liron Applebaum on Monday, February 27, 2023 at 1:27:27 PM
By Liron Applebaum / February 27, 2023
Comment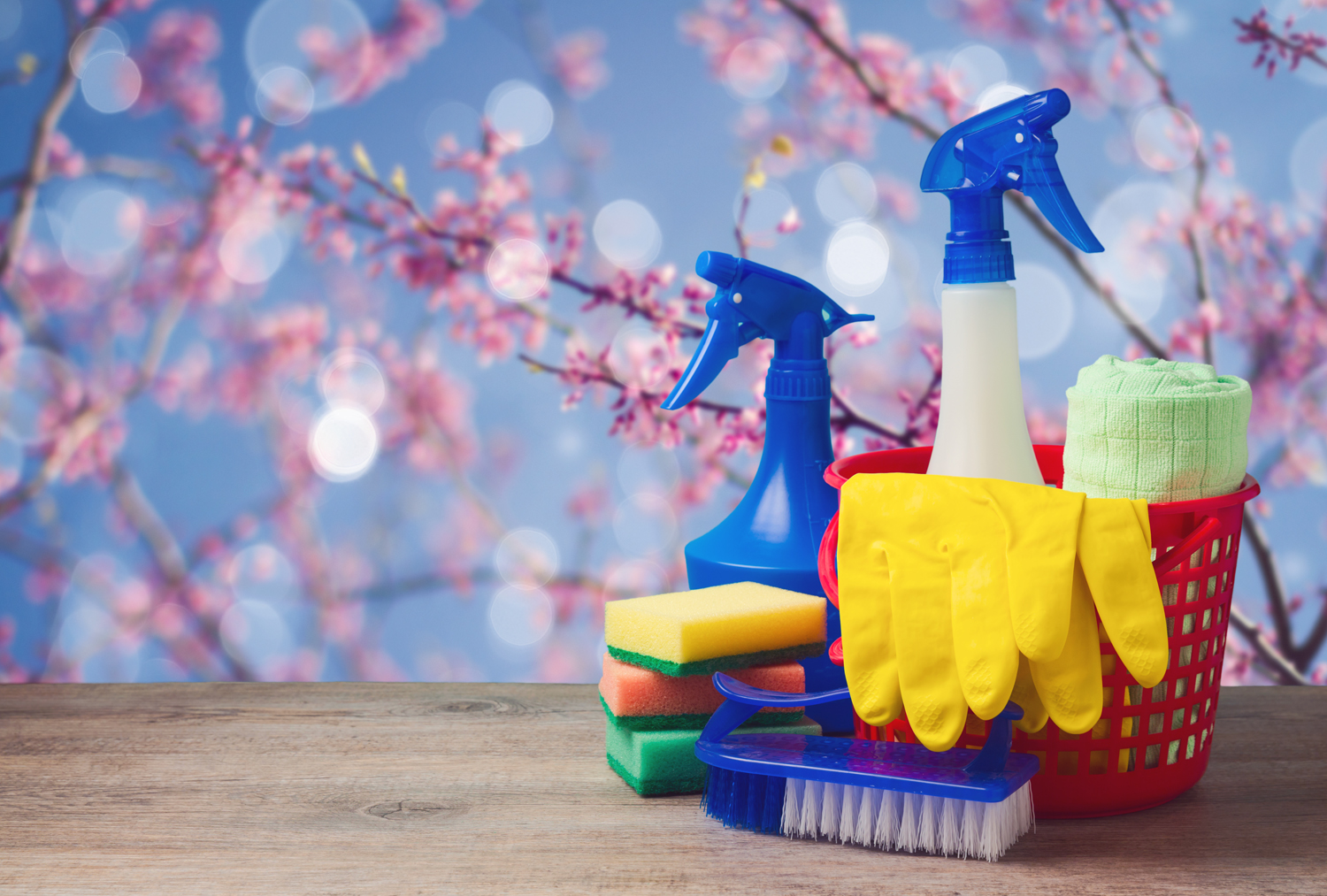 If you're like me, you're happily counting down to spring! March is here and although the temps can still be cold, now is a great time to get your Spring Clean checklist in order. Here are 10 ways for your home to kiss winter goodbye and prepare for longer days, new blooms and warmer temps.
Clean out your Garage. Sweep or use a blower to get rid of all of that salt and grime from the winter months. Put the lightly used sleds and shovels back in storage and dust off the shelves. You'll want to make room for all of your warm weather gear, after all! (Note: for bonus points, hose off your driveway so to remove all of the salt!)
Schedule A/C Maintenance. Put a date on the calendar for a professional to come out and tune up your A/C unit. They'll remove debris, check your thermostats and give it a clean bill of health. You'll be ahead of the game when warm temps return!
Clean Windows and Screens. Grab the ol' bottle of Windex and wipe down the interior and exterior of all of your windows. This will remove more dust and grime than you realize is there. For high to reach windows, consider calling a professional. In KC, we really like Rigdon's services and use them at our own home!
Inspect Exterior. Walk around your home and take careful note of your siding and the condition of your paint. Is it time for exterior paint? Are any gutters cracking? Are there any holes in the siding or wood rot? These are important items to never neglect!
Check out the Roof. It's a great idea to call a professional who can inspect the shingles on your roof. Have any been damaged over the winter months? This could really help prevent possible major water damage to your home during spring storms.
Spruce up the Yard. Get the rake out and do a good clean-up. Pick up all of the fallen tree limbs and trim those old bushes and annual flower stems that may have been neglected last fall. Think of places of where you could plant some spring blooms or where you can place planters on the front porch. Spring is a great time to up your curb appeal game!
Seal up Windows and Doors. It's always a great idea to do an annual check-up of the seals around your windows and doors. What needs to be repaired? How can you best keep the bugs outside when the temps heat up? Plain and simple: when your home is more energy efficient, you save money.
Do a Deep Declutter. Clutter in the home has been linked to increased levels of anxiety. No, you don't have to go full Marie Kondo. But why not get rid of clothes you haven't worn in years, or donate the miscellaneous kitchen items you never use that just take up space? This is our favorite part of spring cleaning!
Clean Air Vents. It's easy to forget they're there, but do some spring cleaning and wipe down those dusty air vents. This often forgotten chore can help relieve allergy and asthma symptoms when the pollen hits hard.
Go Green. Head to your favorite local nursery and buy some new house plants. We love snake plants for their nearly indestructible nature and air filtering capabilities. Place the plants in a sunny spot and bring nature in!
Happy (almost) spring to you! As always, if you need a service provider referral for any of the aforementioned items, please leave a comment below and we'll get right back to you!